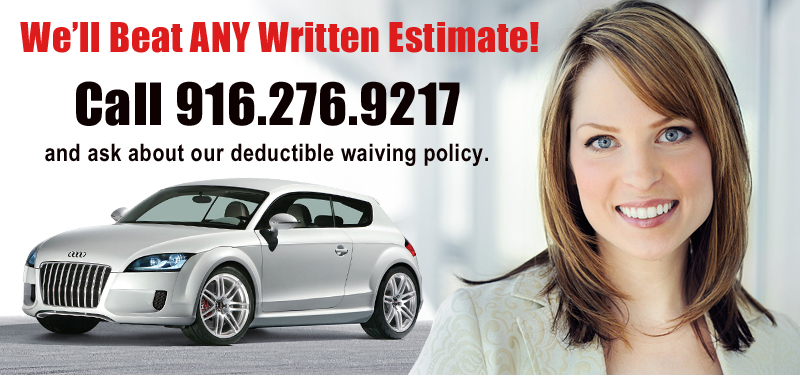 Mix & Match offers complete auto reconditioning services for the El Dorado Hills area. Paint Touch-up and plastic Bumper Repair, Color Matching, Small Fender Repair. Scuffed plastic bumper repair will return your bumper to pre-damaged condition. We use the finest paint materials on the market so as to guarantee a perfect color match every time.We offer plastic bumper repair for any type of vehicle. Save money off the price of a new bumper by repairing the damage on your existing one.
Insured and Bonded since 1989, all work is under warranty.
HOW ARE WE DIFFERENT?
Mix & Match is a small, independent company. The technician is also the owner. His

name and reputation ride on every repair

, so he takes the time to do a QUALITY repair on your vehicle.

Our mobile technicians can come to you for

fast and easy service

o

r bring your vehicle to our repair shop. Why wait a week for your car to be repaired?

when you can have

SAME DAY SERVICE!

We can provide the same quality repair for a

fraction of the cost

,

because we don't have the overhead of a body shop. We will beat any written estimate from any competitor.

We work through dealerships and other repair shops as subcontracted repair agents specifically for bumpers and also for private parties, giving you the

highest quality service

.

We'll pick up and repair the damaged part, then deliver it to the shop for repainting and finishing as needed.

FULL COLLISION SERVICE available

.
Our team knows that you expect the highest quality repairs for your:
Acura •Audi • BMW • Chevrolet • Ford • Honda • Hyundai • Infiniti • Isuzu • Land Rover • Lexus • Mazda • Mercedes Benz • Mitsubishi • Nissan • Porsche • SAAB • Subaru • Toyota • Volvo • VW
ESTABLISH YOUR OWN MOBILE SERVICE
We offer complete training in bumper repair and mobile service strategies. Learn the trade in under a month and start your own trade! Email for details.